Private, Customized Training
We help your team ramp up on new tech.
Whether you need formal training, advice on how to choose or use the appropriate technologies on your next effort, or even need to pair program with one of our experts, Chariot is here to help. We offer:
Tailored Training

Mentoring

Reviews

Project Advisor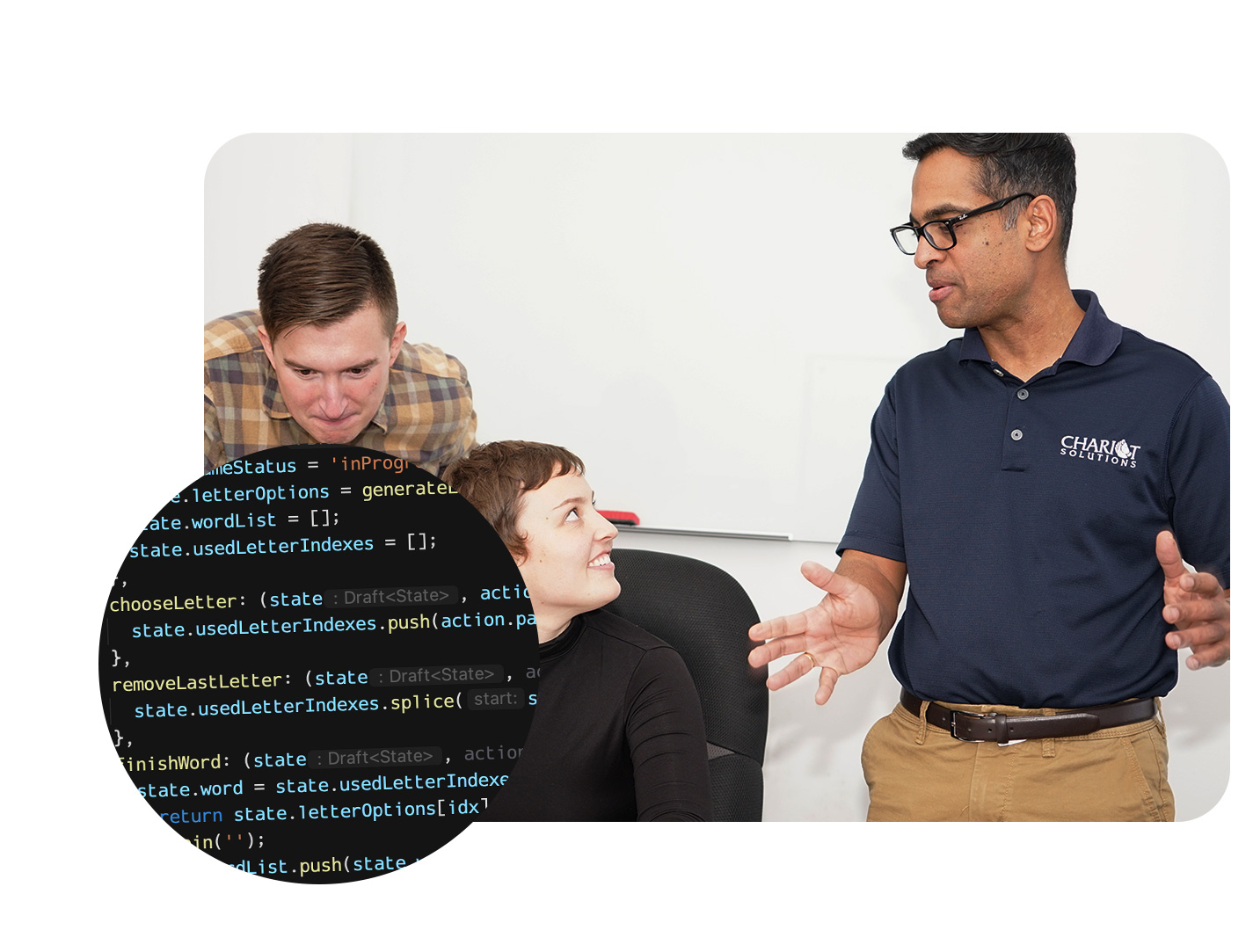 Formal Offerings
Here are some of our more formal offerings. If you don't see what you need, contact us and we'll be in touch to see how and if we can help.
Training
In-person (or online) instructor-led training courses, tailored for your specific needs.
Mentoring
In-person or online side-by-side, we'll help you level up your teams in small groups.
Reviews
Let us review your architecture, code and approach and recommend improvements.
Project Advisory
Allocate hours with our training consultants for as-needed spot advice.
Get In Touch
How can we help you?
Partner with Chariot for high quality training and mentoring.
* These fields are required.